FAQs
It's just the facts... nothing but the facts.
Listed below are some solutions to common questions we frequently receive from our customers. You may find the answer to a problem or question you are experiencing. If you are unable to find your solution, do not hesitate to contact us at 1-800-544-9145.
---
How do I change my bank account where my funds deposit to?
To change the bank account, we will accept one of two items:
A "VOIDED" check- this cannot be a starter check, it must be an actual check with your company's name and address printed on the top, left corner.
A letter from the bank.
We require the letter to be drafted on bank letterhead with the following:
Routing Number
Account Number
Bank Representative Signature and Phone Number
Fax/Mail/Email to ABTEK, we will call when the change has been made.
If you currently accept American Express, you will need to call them separately at: 800-528-5200. Let them know you need to update your bank account information, you will receive instructions on how to complete the change.
---
How can I check the balance on a gift card?
Call ABTEK: 1-800-544-9145
Questions Regarding Payment Gateways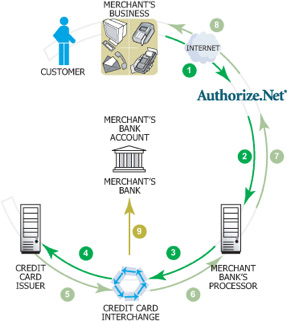 What is a payment gateway?
A payment gateway is an e-commerce application service provider service that authorizes credit card payments for e-businesses, online retailers, bricks and clicks, or traditional brick and mortar. It is the equivalent of a physical point of sale terminal located in most retail outlets.
---
What if I'm locked out of my Gateway?
Call ABTEK to receive assistance in resetting your password.
---
Why do I have to reset my password every 90 days?
Due to security regulations, it is required passwords are updated frequently. Unfortunately, it's not something ABTEK can change.
---
How does it work?
Customer submits credit card payment online.
Gateway routes transaction information via a secure connection to the processor.
Processor submits the transaction to the issuer (Visa, MasterCard etc).
---
What do I do if the screen on my terminal is frozen?
Simply reboot by unplugging the power from the device and plug it back in.
---

Questions Regarding Card Truncation
What is Card Truncation?
Card Truncation is an anti-fraud measure to limit the amount of information printed on the receipt or displayed on a POS (point of sale) system in regards to debit and credit cards. With identity theft on the rise, all major credit card issuers have a mandate limiting the information to the last 4 digits of the card number and no expiration date on both the customer and merchant receipts. This requirement is also consistent with the payment data protection objectives defined within the Payment Card Industry Data Security Standard (PCI DSS).
I received a decline message when I ran a card, what should I do?
A Decline means the card issuer (bank) does not approve the transaction. The Transaction should not be completed.
Return the card to the customer and instruct them to call the issuer for more information on the status of the account.