Home

/

/ Why You Pay So Much
Why You Pay So Much
Let's start by putting things in context.
Credit card processing is a value added service thus fees are imposed. This is often viewed as a necessary evil. But it is not the whole story. We view the commodity of processing separate from the service and support of processing.

Most companies will not even use the word commodity. We're different. Our experience, stretching back to 1986 when we were founded, has proven the more informed the client the better relationship we have with them.

No games. No tricks. No flashy gimmicks.

The truth. The processing of a credit card is a commodity.
Most of our clients are shocked to learn that roughly 85% of all fees associated with our accounts go directly to the credit card companies. We keep about 15%.

What does this look like in practice? Well if a client processes about 1 million dollars in transactions the credit card companies receive around $19,000 in fees directly off the top and our fee is just around $3,000 per year gross.

That's $250/month for us to service your account. To put it in plain terms that is the equivalent of getting two frappucinos a day.

So, as you can imagine our business survives by growing with our clients to move them from 1 million dollars in processing to 100 million in processing. We are in this for the longterm with you as a partner in growth.
---
Did You Know?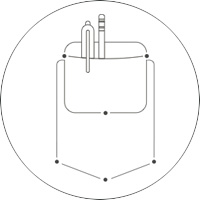 Merchants and/or processors CANNOT have a "direct" relationship with Visa or MasterCard. That's why we exist.
MasterCard and Visa charge the exact same rate to all companies like ABTEK including big banks regardless of volume or amount.
Companies lure with below market rates increasing their volume so they can turn around and sell your account to a larger processor. Once sold, those fancy low rates go out the window.
10% to 19% of gift card balances remain unredeemed - and around 6% of gift cards are never even used.
---

What we offer outside of the commodity:
In-Sourced Support Center
Not only is it manned in America, right outside of Detroit, but humans will answer the phone. Yep, humans. Like real people that are knowledgeable. We hire credit card nerds. They are trained by us for us. And the best part, you will not have any trouble understanding them.
Holds
We are self-insured so we have control over account holds. Make sure our competitors can offer the same. Holds can last 7 to 30 days which puts a strain on cash flow. We also resolve conflicts and flag security concerns in-house.
Detailed Billing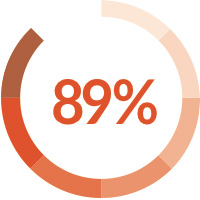 We want every client to see what they are paying us and weigh if we are worth it. Ask our competitors for detailed bills with the same rate they are proposing. Warning, they often will say they are not allowed to release that information. The truth is they are 100% authorized to do so if the clients pertinent information is blacked out.
Huge Chargeback Win Rate
89% of chargeback are won on the merchants behalf by ABTEK. This is real money in our merchant's pockets. The industry standard is only 28%. We focused our resources on this issue to provide top-end service for our clients and it has worked. We are not a commodity.

Watch out for this guy!
Free Lunch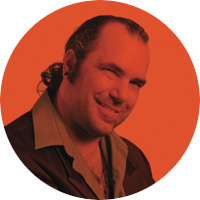 Everyday, competitors offer our clients 'incredible' deals to lure them away. Make sure they do not promise more savings than our gross profit on your account which is clearly detailed on your bill. They pay the same rate as us to the Credit Card companies so they would be losing money on your account. You know what people say about free lunches. Ask how their math is possible.
Hide & Seek Terms
Ironically, the biggest talk in our industry is accompanied by the finest print. Often terms and conditions are mentioned by name in the contract but they are not sent with the contract. We believe fineprint should only describe the quality of ones penmanship not a marketing tactic. Explicitly ask for a copy of the terms and conditions before signing any contracts.