With holiday sales projected to increase by 3.7 percent this year, merchants are looking forward to ending 2015 with a bang. But, with the slow adoption of EMV®,  it's quite possible that the criminals, thieves and frauds could put a damper on your holiday cheer (and profits). The good news is that you can help prevent fraud by taking these key steps:
Look for Abnormal Behavior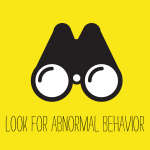 Of course, there are the obvious tells that someone is doing something they shouldn't be—they're in a rush, they won't make eye contact with you, they seem jittery, etc. But also know that every industry has its own type of clientele with unique buying habits. For example, in the jewelry industry, it's quite common for customers to negotiate prices. If a customer comes in and has no problem forking over the actual ticket price for a high-priced item, it could be a red flag for fraud. Identify some key behaviors of your typical customers, and use these as a benchmark for identifying fraud moving forward.
Keep Good Records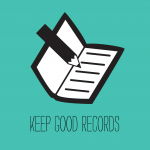 Let's say a customer comes in and claims that you charged them for an item they didn't buy. This scenario could play out in a few ways:
The customer made the purchase, but is running a scam
The cashier made a mistake and rang up an incorrect or duplicate item
The purchase was made with the customer's stolen credit card (or a fake card with the stolen number)
While it's important to handle this situation delicately, in case the mistake is on your end, it's critical to verify the customer's claims before making a refund. The proof is in the paperwork. This is where organized receipt archives come in handy. Pull up any receipts that are tied to the customer's credit card. Verify that charge did take place, then take a look at the signature field and compare it with the signature on the customer's ID. Signed documentation (i.e. receipts) can help you win a dispute against a customer who is trying to take advantage of the chargeback system. If you're looking at a potential mistake on your end, but the customer signed off on the transaction, it's up to your discretion whether or not you make the refund. If it turns out that the purchase was made with a stolen card, the liability will fall on the card-issuing bank (as long as all EMV requirements have been met).
Train Your Staff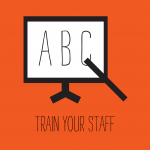 We can't stress enough how important it is that you train your staff on proper processes for handling credit card transactions. Now's the time—before the holiday sales rush hits full speed—to hold a workshop for your employees on maximizing security and preventing fraud. Not sure where to start? The Abtek Team is here to help. Give us a call today at (800) 544-9145 to discover how we can help you prevent in-store credit card fraud this holiday season.
Share and Enjoy