With the EMV Mandate, data breaches, and POS innovations, merchants have enough to worry about when it comes to how they handle the way their customers pay.  Which is why one particular strain of chargebacks is especially a huge nuisance.
Know the Facts
Did you know that "friendly fraud" chargebacks are commonplace now? The name is a misnomer, though–"friendly fraud" happens when a customer purchastes goods online and then disputes those charges with his credit card provider, claiming the goods were never delivered.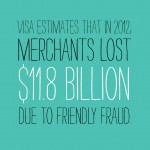 A recent study found that 86% of chargebacks are deliberate; and Visa estimates that in 2012, merchants lost $11.8 billion due to friendly fraud. Many merchants can head this off by having accessible customer service reps.
But what else can businesses do to curb losses due to these kinds of chargebacks?
Verify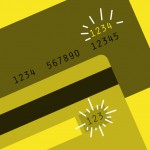 Ask for security codes. These are the numbers that are located on the back of a credit card. Since merchants can't store security codes, hackers can't steal them.
Ask for Proof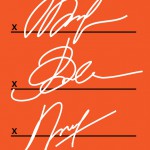 Ask customers to electronically sign for their purchases. When you have the signature of a customer that proves the product was successfully delivered, it undermines any claim they may make that the product wasn't delivered.
---
Chargebacks are messy. If you don't deal with them in a short window of time, you could be forced to pay fees and penalties that could have been avoided entirely. It's always a good idea to have a merchant services company on your side–especially one that hears you out and provides reliable customer service.
Here at Abtek, we fight friendly fraud chargebacks on your behalf, not only saving you the headache of dealing with them, but also potentially saving you a lot of money. Give us a call today at (800) 544-9145 to find out how we can help you prevent unfriendly chargebacks at your business.
---
Stay updated on payment processing trends by following Abtek on Twitter and Facebook. Sign up to receive our newsletter, too.
Share and Enjoy