Today's ecommerce depends heavily on digital credit card processing solutions and efficient, reliable, secure merchant services. While business is booming with brick-and-mortar companies relying upon digital POS systems, these digital systems have actually been evolving for over 30 years.
The First Online Shopping Cart
According to "Internet – Technical Development and Applications," the first online shopping cart system was demonstrated by a British entrepreneur named Michael Aldrich in 1979. Because of this, Aldrich is actually credited with the invention of online shopping. In other words, he developed the first system that made it possible to conduct online transactions between customers and businesses.
Even though this was the first true "ecommerce" system, that word had not yet been coined. Most people did not really even know that online shopping was possible way back in the late 1970s and even the 80s. In fact, the first internet browser, simply called the WorldWideWeb, was not invented until 1990.
One might also imagine that today's internet security experts would be horrified by how vulnerable and transparent these first online payment systems actually were. But basic technology has to be developed and demonstrated before it can evolve into the truly useful and secure systems we rely upon today.
In 1992, two years before Amazon emerged, an article called Visionary in Obscurity reported that a bookstore moved their old dial-up BBS system to the internet as Books.com, and it attracted half a million visitors a month at its peak. The owner of the bookstore, Charles Stack, reported feeling very moved because his first online customer told him that he was a blind person who was able to make his own purchases with computer aids for visually impaired people.
Even then, true POS systems had not been developed, and the process of taking credit card information from the online system was partially manual and usually relied up a traditional store's merchant account. This is similar to the fact that the first mobile merchant accounts actually relied upon sending text messages that needed intervention in order to get processed as transactions.
Early Mobile Payments
You might be surprised to learn that Coca-Cola innovated mobile payments in 1997. They introduced a few vending machines that allowed thirsty customers to send a text message to the machine with payment information. In that same year, Merita Bank introduced a similar system that accepted text messages with payment information for purchases.
No-Contact Payments
Radio frequency identification, called RFID, describes systems that are able to help customers make purchases with a chip and antennae embedded into electronic devices. Most commonly, these devices are smartphones. The customer just needs to wave their phone over a payment terminal in order to make a purchase.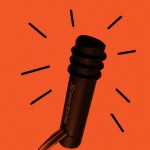 In some cases, the system might request a PIN number, but this is usually only for very large purchases or in cases where the automated system detects unusual payment activity for a specific customer.
The first example of this was Speedpass, a product from Mobil that allowed gas station customers to wave a small key ring fob over a payment panel in order to pay for gasoline. Today, ExxonMobil still accepts a Speedpass, and other companies have also adopted this technology.
The Future of Digital Merchant Services
At Abtek, we have provided secure, innovative and reliable ways for consumers to make online payments since 1986, and we continue to keep up with advances in digital technology and security. We thrive in this competitive business with a combination of futuristic solutions and a timeless commitment to customer service.
Besides providing basic credit card processing, we offer mobile merchant accounts, POS terminals and other aspects of today's digital commerce. Our main commitment is to make certain that our services make our merchant affiliate's businesses more productive and profitable. Contact us to learn why Abtek can provide the right solutions for your business.
Read more in this series:
⋅ The History of Credit Cards, Part 1: How Did People Pay Before Credit Cards?
⋅ The History of Credit Cards, Part 2: Processing Before ECommerce

Share and Enjoy