Our own Tami Cohorst, Vice President of Abtek, was recently featured on PaymentsSource.com, a leading resource for payments industry news and analysis.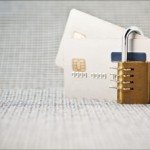 With the card issuer mandate for EMV-ready merchants around the corner, are you prepared?
Globally, the U.S. is one of the last markets to implement this technology so one would think adoption of EMV is inevitable for consumers and merchants alike. Yet, with the mandate upon us, and EMV-ready equipment in place, consumers are still using "old" cards. Which begs the question: Do we need more education to merchants and awareness to consumers in the months leading up to the mandate?
Part of the education process begins with merchants. In order to successfully get buy-in from consumers, we need to look at how we can help merchants completely understand EMV technology.
So, my advice to them is always this…
Continue reading the full article at PaymentsSource →
---
Stay updated on payment processing trends by following Abtek on Twitter and Facebook. Sign up to receive our newsletter, too.
Share and Enjoy