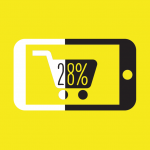 With Apple Pay and similar technology becoming the norm and customers warming up to mobile wallets in droves– approximately 28 percent of smartphone users made a mobile payment last year–many merchants may need to think deeper about how mobile wallets can double as marketing strategy.
The most obvious reason why merchants offer mobile loyalty programs is to give customers incentives to return their businesses. But there are a number of other perks, including: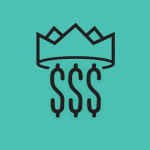 Customer retention is always good for boosting the bottom line, but studies have shown that a mobile loyalty program can also boost extra sales among loyalty customers. Kohl's loyalty customers, for example, average two additional trips to the store and spend $80 more than non-loyalty customers over the course of a year. Plus, mobile loyalty programs require less operational management than a paper-based program, which will ultimately lead to reduced operational costs.
Stand Out From the Crowd
Loyalty programs are an excellent way to differentiate yourself—and having a mobile loyalty program gives you an even bigger edge in the marketplace. Consider what your competitors are doing for their loyalty programs and figure out a way to make yours even better!
VIP Treatment
Consumers want their experiences to be enjoyable and they want to feel as though they're valued. Loyalty programs help to make both of these criteria possible. They open the door for more communication between the retailers and the customers during checkout. Loyalty programs also give loyal customers rewards for their patronage, making them feel appreciated.
So, What's Next?
The next step in mobile loyalty programs, according to experts, will be to integrate them with leading mobile wallet providers. Up until this point, consumers have been forced to use mobile loyalty programs within each store's individual apps. In the near future, we can expect to see these wallets begin to not only implement store loyalty programs, but ultimately become a platform for integrated, real-time marketing.
---
Stay updated on payment processing trends by following Abtek on Twitter and Facebook. Sign up to receive our newsletter, too.
Share and Enjoy