We are now less than 90 days until the EMV liability shift. Come October 1st, if your business isn't prepared with EMV "chip card"-compatible processing equipment, you could be liable for losses due to fraudulent charges at your establishment. But, there's no need to panic! Here, we've put together a handy dandy checklist to help you stay on top of the things you need to do before the October 1st deadline hits.
Step 1: Contact Your MSP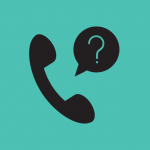 Merchant service providers exist to help you though your payment processing challenges—and the EMV transition definitely falls in the "challenge" category. It's not that making the transition is difficult, but rather it can be confusing for many merchants. There are so many compliance requirements to meet, and it can be tough to keep them all straight. Your MSP can help you understand what you still need to do before October and answer your questions along the way.
Step 2: Connect with a POS Provider
The average merchant only replaces their POS equipment every seven to ten years—and if you're one of these merchants, there's a pretty good chance that you're going to need an upgrade in order to be able to accept EMV cards. Since EMV, or chip-and-pin cards, use a microchip to communicate payment data instead of a traditional magnetic stripe, outdated equipment will likely need to be completely replaced with new, high tech devices.
Step 3: Check Your EMV-Compatible Equipment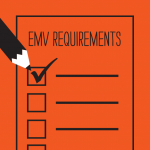 If you've already completed steps 1 and 2, you'll want to make sure that your equipment is still up-to-standards. Even if you've received new EMV-compatible equipment, it might not necessarily be ready for the liability shift. Many merchants aren't aware that the EMV requirements continue to be in flux, and have likely shifted since they bought their new POS. Your MSP can help to ensure that not only you have the equipment you need, but that it's updated and configured properly.
Step 4: Train Employees
With new chip-and-pin cards being mailed out by credit card companies every day, more and more confused customers will begin to come through your business, not understanding exactly how to use their new cards. Now is the time to begin to train your employees on how to guide customers through the slightly modified transaction process. Happy, non-confused customers are repeat customers!
Once you've completed these steps, you're not totally out of the woods yet! Moving forward, it will be your responsibility to monitor the shifting compliance requirements and ensure that your business's equipment stays-up-to date. Of course, your MSP can help, and that's where Abtek comes in. Give us a call today at (800) 544-9145 to find out how we can help you prepare during this final stretch of the EMV "chip card" transition.
Share and Enjoy