When credit card transactions get reversed, it's called a chargeback. Typically, chargebacks get initiated by the credit issuer at the request of the credit card holder. As a merchant, your first problem will be losing the funds from the transaction. You may or may not get the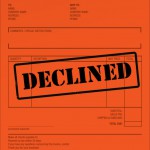 product or service back that you sold in the first place. However, getting credit card processing transactions reversed might cause other problems that could generate more headaches than just losing a sale:
You might not get your original transaction fee refunded.
Some merchant services charge an even larger additional fee for each chargeback.
Frequent reversals might result in even higher penalties or even getting your account terminated.
Most Chargebacks are Preventable
Visa, one of the largest credit card companies in the world, says that most reversal situations could be prevented with proper training and processing systems. It's important to learn how you or your POS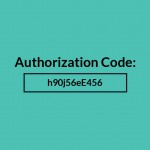 systems can catch risky transactions before they occur.
Do not accept or repeat a transaction after the initial request gets declined.
Respond to CALL requests from your authorizer, follow the instructions and document the authorization code.
Track and confirm delivery of physical products.
Publish clear refund and cancelation policies.
Respond to direct customer requests for cancelation of recurring services or refunds.
Your Customer Service and Refund Policies Prevent Chargeback Problems
With mobile merchant accounts and online payments, you have to reply upon your credit card processing system to properly validate transactions. However, you still need a clearly documented process for handling cancelations and returns. That way, your customers can call your own customer service number if they have questions or problems with a transaction. Typically, handling customer disputes internally is much better than waiting for reversals from credit card companies.
In some cases, your customer service representatives may be able to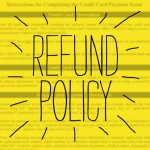 help your customer with an issue and prevent any request for a refund or cancelation at all. If not, it is still better to handle a refund or cancelation internally than it is to create a frustrated consumer who is likely to call his or her own credit card company to request a reversal. You might still lose a sale, but you will not risk chargeback fees, penalties or possibly even getting your merchant account terminated.
Finally, your clear refund and cancelation policies will direct customers to your business in the first place. In general, only frustrated customers end up calling their own credit card companies for help.
Abtek Helps Win the War Against Chargeback Issues
At Abtek, our professional compliance experts help new customers set systems up correctly to reduce the risk of reversals. If our clients run into problems, we are also there to support them. With over 17 years of experience in the banking industry, our compliance officer deals directly with clients and credit card companies to help fight reversals and educate clients about ways to prevent them in the future. Contact us today for more information.
Share and Enjoy