Tami Cohorst, Abtek's Vice President, was recently featured on Entrepreneur.com, a prominent online resource for business development news.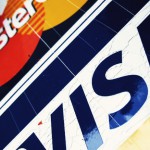 New and major credit card processing procedures are set to change the way we do business, thanks to the 2015 EMV Compliance Mandate.
The U.S. is the world's final market to become EMV-compliant. Our adoption and accessibility to the technology will likely transform all industries that depend upon processing payments via credit cards.
Is your company ready?
Continue reading the full article at Entrepreneur.com →
---
Stay updated on payment processing trends by following Abtek on Twitter and Facebook. Sign up to receive our newsletter, too.
Share and Enjoy