Not all credit card processors are the same. Some processors are truly dedicated to your business's success while others–well, let's just say they have other priorities. Here are a few warning signs that may indicate it's time for you to make a change:
They're Not Open and Honest About their Fees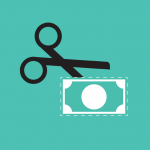 One of the biggest complaints we hear about other processors is that they're not honest about the fees they charge. Unless they have something to hide, there's no reason for a processor to keep their fees a secret. Honest communication is the key to a strong relationship, after all! Here at Abtek, we don't play games with our clients—we tell them right up front exactly how much they'll be charged and why. Take a look at our fee breakdown to learn more.
They Don't Offer 24/7/365 Customer Service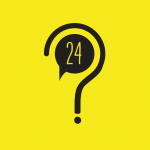 In the real world, a question or problem can arise at any time of day. Your processor should be available to help you solve your payment processing challenges whenever the need arises—even if it is at the crack of dawn on a Saturday morning.
They're Not in it for the Long Run
Unfortunately, some credit card processors are only in it for the money—and once the money stops flowing, they drop their clients and move on the next big idea. If you get the feeling that your processor is less than dedicated to your success, you should get out, quick, because your business deserves to have unwavering support. One of the easiest ways to tell if a processor is in it for the long run is to take a look at its history. How long has it been in business? Does it have reputable clientele?
Abtek has been in business since 1986—that's almost 30 years! And ever since our start, supporting our customers has been our number one priority. Our business is built on integrity and because of that, we've been able to grow a client base that includes everything from retail to B2B to governmental agencies. Take a look at some of our valued clients.
They Don't Offer High Tech Equipment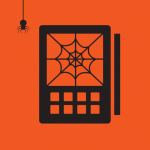 Are the POS systems provided by your processor holding your business back? If you are consistently frustrated with the ancient technology that you're being forced to use, then that's a problem. Additionally, if your processor hasn't yet reached out to you to get your business set up with new EMV-compatible equipment, that's a sure sign that they're not putting your best interests first.
BONUS: Abtek will Pay for You to Make the Switch
If you're not happy with your credit card processor, don't worry—you don't have to be stuck in a bad relationship. In fact, Abtek will help you break up with your processor and actually pay to break your current contract! Give us a call today at (800) 544-9145 to get started.
Share and Enjoy