Mobile wallets continue to gain popularity among consumers, but they're struggling to gain wide-spread adoption amidst a market of competing platforms. A survey by Trustev showed that only about 20% of compatible iPhone users and 14% of compatible Galaxy users have ever used the mobile payment feature on their phone.
So what's holding people back? According to recent reports, the top challenges facing mobile wallet adoption are fear of identity theft (68%) and merchant acceptability (33%). But, as security technology continues to improve and more and more merchants upgrade their POS systems, we expect these concerns to dwindle in the not-so-distant future.
With each new mobile payment platform launch, the payment landscape is gaining complexity. To help you get up-to-speed on the latest and greatest in mobile wallets, we've provided a comprehensive list of the current options and the pros and cons of each platform.
Apple Pay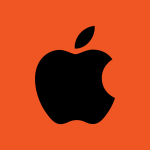 Arguably the most popular mobile wallet platform to-date, Apple Pay, is a payment system that allows users to make purchases via their smartphone by hovering it near an NFC-enabled credit card terminal.
Pros: Apple Pay is accepted at more than 700,000 retail locations and is supported by 2,500 banks and credit card issuers. Transactions made through Apple Pay are tokenized, which maximizes data security. A fingerprint scanning feature also boosts security.
Cons: The provisioning process for adding a payment card to an Apple Pay account lacks security, which is causing credit card thieves to turn to this platform to make fraudulent purchases. Additionally, Apple Pay is not accepted at Wal-Mart.
Compatible Devices: iPhone 6/6s, 6/6s Plus and Apple Watch for in-store purchases and iPad Air 2, iPad Pro and iPad Mini 3/4 for online purchases
Android Pay (Previously Google Wallet)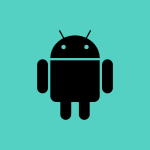 Android's answer to Apple Pay, Android Pay is a similar platform in which users can make payments from their smartphones to an NFC-enabled terminal.
Pros: By the end of the year, Android Pay is expected to be accepted at just as many stores as Apple Pay (more than 700,000) as well as in a large number of apps. The platform, powered by Google, also uses the secure payment process of tokenization.
Cons: Fingerprint scanning is not available on older Android phones.
Compatible Devices: Android phones that have NFC technology
Samsung Pay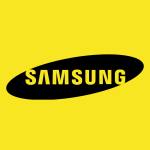 Samsung Pay is a payment app that allows users to complete transactions via NFC connection or magnetic stripe.
Pros: Users are able to make mobile payments at terminals that are not NFC-enabled. The phones are equipped with technology that allows them to be "swiped" like a magnetic stripe card, making Samsung Pay is the most widely accepted mobile wallet.
Cons: The magnetic stripe feature doesn't always work as well as intended.
Compatible Devices: Samsung Galaxy S6 and Samsung Note5 or later
Chase Pay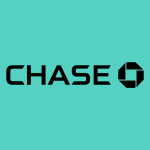 JP Morgan Chase has partnered with MCX and is expected to launch a new mobile wallet platform, Chase Pay, in mid-2016. Instead of using NFC technology like its competitors, Chase Pay will generate a unique QR code for each transaction that the cashier can scan.
Pros: Not all terminals are equipped with NFC technology, so the fact that this platform uses QR codes will significantly increase its acceptability. Additionally, since Chase has partnered with MCX, the wallet may have an edge with retailers who are resisting Apple Pay, such as Wal-Mart, Target, Best Buy and Shell.
Cons: The QR code process may not be as simple and efficient as competing NFC methods.
Compatible Devices: The app is expected to work with most Android and Apple phones
On top of these mobile wallets, other digital platforms, such as Snapchat and Facebook, now enable users to send money via personal message. With this rapid expansion of digital and mobile payment capabilities, the near future of the payment industry holds a lot of promise for change and growth. Stay tuned on the latest industry trends by following Abtek on Facebook, Twitter and LinkedIn.
Share and Enjoy