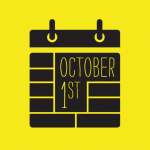 By now, if you haven't updated your payment equipment to be compatible with EMV chip cards, you're already a step behind. But, don't fret—if you own a small business, there's still time to get new terminals before the liability shift hits on October 1. This late in the game, it will actually be tough to find a new point of sale system that isn't compatible with EMV chip cards. That's good news for you because it will make your search easier, plus you'll have a wide selection of options. We've put together a guide to help you determine which type of EMV terminal is right for your business.
What Exactly is an EMV-Compatible POS System?
An EMV terminal differs from traditional magnetic stripe terminals in one major way: it includes a chip-reading portal into which customers insert their EMV cards. This portal features technology that can read the unique payment information that's generated by the microchip embedded into the card.
What are Your Options?
Different types of businesses have different needs when it comes to payment processing. Here's a look at the most popular types of EMV-compatible terminals available.
Countertop Terminals – Like their name implies, countertop terminals are placed on top of the checkout counter for customer use. These terminals are available with a number of different features including WiFi connectivity, receipt printing, near-field communication technology and more.
Pin Pads – Pin pads function similarly to countertop terminals. The only difference here is that they can only be used to process debit transactions, which typically have lower fees for the merchant. Often, pin pads are used in conjunction with compatible countertop terminals.
Near-Field Communication Peripherals – NFC is a technology that enables wireless data transfers between two devices in close proximity, often a phone or enabled credit card and a credit card terminal. NFC is kind of like a modern, cool "bonus" feature that can help to speed up the payment process. If the technology is not already embedded into the terminal, peripheral equipment is available.
Wireless Mobile Terminals – Mobile terminals will be key for businesses in the restaurant industry and businesses that interact with their customers on the floor. (Think Apple.) These point-of-sale systems are battery-powered, feature wireless connectivity and give the merchant the freedom to process payments from anywhere.
Where Can You Buy an EMV Credit Card Terminal?
If you work with a reputable merchant services provider (MSP), they'll have a large inventory of EMV terminals for you to choose from. They'll take care of all of the programming for you to ensure that it works properly in time for the liability shift. While you could technically purchase a terminal from an outside seller, it would still need to be reprogramed by your MSP, so it's typically easier and more cost-effective to go directly through your provider.
Don't Delay – Get Started Now!
Contact your merchant services provider today to place your order for new EMV-compatible terminals. The sooner you take action, the better the chances that you'll get through this EMV transition chargeback- and fee-free!
Share and Enjoy